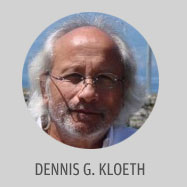 From Genesis to Golf
In the 70s and 80s - as a marketing & promotion executive for Polygram Records in mainland Europe - I helped building the careers of artists like Rod Stewart & The Faces, Black Sabbath, Status Quo, Elton John, Dire Straits and Genesis to name just a few.
Spending countless hours on planes and tour buses, as well as in recording- and television studios, concert halls and backstage-areas of famous (and infamous) pop festivals, music and entertainment were my supreme passions.
Towards the end of the 80s, I took leave of absence from the sometimes rather tiring music industry and returned to Indonesia, the country of my birth. After I was introduced to golf on Ibiza by Chas Pete, a golf-mad UK record producer friend of mine, it was here, in Indonesia, that I seriously began to play golf.
From Genesis to Golf…., and since that faithful day I've never looked back.
As an avid golfer, and over a period of nearly three decades, I have traveled the world extensively and played golf on most continents. I visited exciting and interesting countries and played some fabulous courses in the process.
In the past two decades I have seen Indonesia Golf grow from some 50 courses in the early nineties, to over 160 courses today, of which I played at least 120. Here at home, in Indonesia, golf truly became my new passion.
In 1998, I decided to dedicate my time solely to promoting Indonesia's fabulous world of golf & leisure by telling fellow golfers around the world about the beauty of golfing in Indonesia. For that reason I started GOLF PROMO INDONESIA (GPI).
Long before others in Indonesia and Asia even begun to imagine the potential for golf tourism, I started in 1998 the website www.indogolf.com, the most comprehensive global source of information on anything golf in Indonesia.
Nearly two decades later, Indonesia is finally recognized as a golf destination of global importance and standing, as well as a golf holiday destination that offers a lot more than just a 4-hour round of golf, hence my slogan: "Welcome to Indonesia, where golf is only the beginning".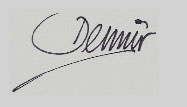 Dennis G. Kloeth
GOLF PROMO INDONESIA
A division of PT. Virtu Nusantara Indah