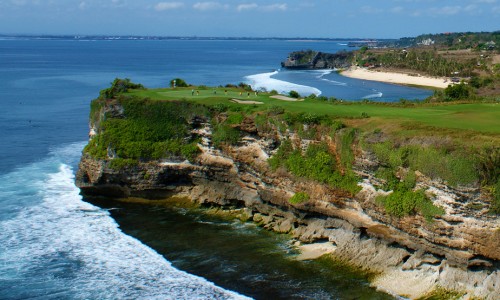 Bali | 8D/7N – 4 Golf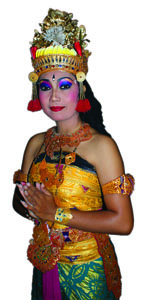 Saturday – Day 1;
You'll arrive in Jakarta on a Saturday. After meet & greet you'll be checked in for your 1-hour and 45-minute flight to Bali where you will stay at the Hotel Horison in Seminyak.
Sunday – Day 2;
After breakfast we'll take you on a full day excursion to Ubud in Bali, the arts village that is home to many a painter, sculptor, dancer or poet. In Ubud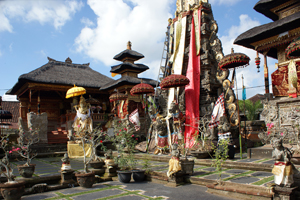 you Bobby Wagner Jersey can explore the many home studios where local painters are at work and where you can buy genuine Balinese art at competitive prices. On your way to Ubud you'll see some of the finest temples and rice fields in Bali. Our guide and driver are more than happy to stop and let you get out of the car for the best pictures. Lunch will be Bobby Wagner Authentic Jersey used in a local restaurant in Ubud.
Monday – Day 3;
After breakfast we'll take you to the New Kuta Golf course, one of Bali's best golf courses and located in the Pecatu district that borders the Indian Ocean. Designed by famous USA course designer Ron Fream, the first nine of the New Kuta Golf course take you inland only to have you play the second nine towards the shores of the Indian Ocean. At hole #14 you'll hit the Dreamland beach, Bali' most favorite surfing spot. The par 3 hole #15 is situated atop an impressive cliff that drops down to the Indian Ocean surf some 100 meters below. Playing golf at New Kuta Golf will have you be amazed every inch of the way.
Tuesday – Day 4;
After breakfast we'll take you on one of the most inspiring and breathtaking trips to the central highlands of Bali where we find the Bali Handara golf course, the island's most reputed golf course. It is located in an extinct volcanic crater way up in the Bedugul district. The course first entered the top-50 best golf courses in the world in the mid eighties and ever since it has mesmerized golfers the world over. Playing in a temperature of about 16 to 20 degrees Celsius is a genuine treat, and that it surely will be once you step onto Bali Handara's fairways and greens.
Wednesday – Day 5;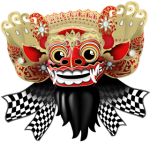 Today you'll embark on a cultural trip that starts with the famous Barong Dance performance and ends on the shores of Lake Batur, the impressive lake that sits at the foot of Mount (Gunung) Agung, Bali's most famous landmark and visible from many points on the island. This trip will have you Bobby Wagner Youth Jersey get to know Bali from a complete different side.
Thursday – Day 6;
Today you'll be playing golf at the award-winning course of the Nirwana Bali Golf Club. Situated at the shore of West Bali and overlooking the Indian Ocean, Bali Nirwana is the course you have been waiting to play for a long, long time. The par 3 hole #7 is the signature hole as it offers a view on the Tanah Lot temple, one of Bali's best-known places of worship. Playing golf at Nirwana Bali is considered the ultimate golf experience in Bali.
Friday – Day 7;
In 2014, after a long period of renovation the Bali National golf course opened its doors to a complete new layout for which thousands upon thousands of golfers had been waiting anxiously. The Bobby Wagner Kids Jersey result has far exceeded expectations and today Bali National is one of the most popular courses in Bali. Today, it's your turn to try your hands on a course that had a reputation as "Bali's Best" for more than two decades.
Saturday – Day 8;
Today you can chill at the pool of the hotel or go for some last-minute shopping. In the afternoon you will be taken to the airport for your flight home, or for your flight to your next destination for the 'next' Indogolf Travel package that you may have booked.
Included in this package are; 7 nights hotel, 4 green fees, 2 excursion days, all internal flights where applicable, as well as a chauffeur-driven car plus English speaking guide for a period of 12 hours per day.Bali