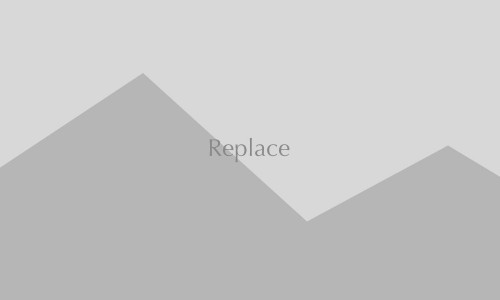 Bogor 8D/7N – 4 Golf
 -Saturday – Day 1;
You'll arrive in Jakarta on a Saturday. After meet & greet you'll be taken to the city of Bogor, 45 km south of Jakarta and where Jakarta (Indonesia) Golf is at its best. You'll be staying at the Novotel Bogor, a fabulous hotel situated in a beautiful tropical garden that borders the adjacent golf course of Golf Klub Bogor Raya. The rest of the afternoon you can relax at the pool.  

Sunday – Day 2;
After breakfast we'll take you to the incredibly beautiful Ahtyba Rubin Jersey Botanical Garden of Bogor that was founded by the Dutch in 1817 and the oldest in South East Asia. Vocal point of the Botanical Garden is the Neoclassical Istana Bogor or Bogor Palace, the former residence of the Governor General of the Dutch East Indies.
After the Botanical Garden we pay a visit to a tiny little Gong factory where you can see gong smiths taking turns in hammering and forging metal into gongs of various sizes that are used as instruments that are part and parcel of a so called Javanese or Balinese Gamelan orchestra.
Monday – Day 3;
Today you will play your first round of golf of your holiday at the course of Klub Golf Bogor Raya that is located adjacent of the Novotel Bogor. This course offers you a round of golf on friendly and generous fairways and challenging greens that are situated in a "garden-type" setting that resembles the Botanical Gardens. The award-winning clubhouse is a cozy retreat that overlooks part of the course. Klub Golf Bogor Raya allows you to get into shape for the following rounds of golf in and around Bogor, Indonesia' Mecca of golf.
Tuesday – Dag 4;
After breakfast you'll be taken to the Gadog area up in the mountains that overlook the city of Bogor. There you'll find a round of golf at the ever impressive 27-hole layout of Rainbow Hills "the perfect continuation" of your Bogor golf holiday. Three fabulous 9-holes layouts await the golfer that is up for challenge, natural beauty and a game of golf in natural surrounding that are second to none.
Wednesday – Day 5;
After two rounds of golf, today we'll take you on an excursion to the tea plantations in the Puncak (The Peak) mountainous district where the Dutch founded these plantations more than 200 years ago. We'll arrive in time for the so called 'morning pick' that allows you to see tea plukkers at work.
Lunch will be used at The Puncak pass, with 1000 meter above sea level the highest point in the Puncak district. Upon return to the hotel you'll have ample time to relax at the pool.
Thursday – Day 6;
Today you'll be playing golf at one of the two mountain courses that belong to the Gunung Geulis Golf Club. The Eat and The West course are equally impressive and both are home to an opening hole that will impress you for a long time to come. Both must be in the top 10 of most impressive opening holes in Asia. Designed by Peter Thomson, both courses are of extreme good quality.
Friday – Ahtyba Rubin Authentic Jersey Day 7;
After Ahtyba Rubin Womens Jersey breakfast we'll leave for Palm Hills Golf Club, a lovely and friendly challenging golf course that is surrounded by mountains in every direction. The course is dissected by a boulder-rich river that turns into a wild body of water during the wet season. Wide fairways and gentle undulating greens make playing this course a real treat.
Saturday – Day 8;
Today you can chill at Ahtyba Rubin Youth Jersey the pool of the hotel or explore the impressive garden in which the Novotel Bogor is located. In the afternoon you will be taken to the airport for your flight home, or for your flight to your Ahtyba Rubin Kids Jersey next destination for the 'next' Indogolf Travel package that you may have booked.
Included in this package are; 7 nights hotel, 4 green fees, 2 excursion days, all internal flights where applicable, as well as a chauffeur-driven car plus English speaking guide for a period of 12 hours per day.