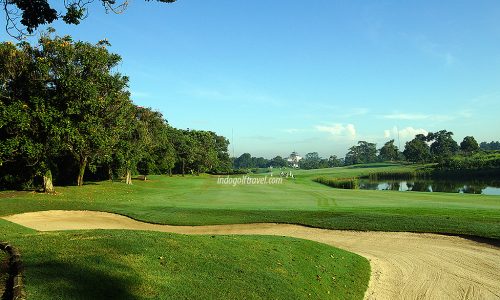 Jakarta – 8D/7N – 4 Golf
Saturday – Day 1;
You'll arrive in Jakarta on a Saturday. After meet & greet you will be taken to Hotel Menara Peninsula where you will stay. The afternoon you can spent at your own leisure at the pool.
Sunday – Day 2;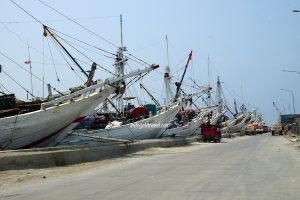 After breakfast we'll take you on a most interesting Jakarta City tour that starts at the ancient harbor of Sunda Kelapa where you can see the wooden Phinisi schooners that even today are built the traditional way and as done for more than 400 years.
Amara Darboh Jersey class="size-medium wp-image-1154 alignright" src="http://www.indogolftravel.com/wp-content/uploads/2015/05/Cafe-Batavia-2-300×200.jpg" alt="cafe-batavia-2″ width="300″ height="200″ />Next we'll visit the Kota (Old Town of Batavia) where old colonial buildings that date back hundreds of years till dominate the cityscape of this historic part of Jakarta. A visit to Café Batavia bring you back to bygone days of the VOC, Amara Darboh Authentic Jersey the East India (trading) Company that dominated trade in the 16th century.

Monday – Day 3;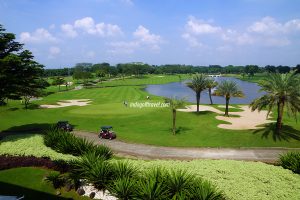 Today, you will play your first round of golf at Royale Jakarta Golf Club, home of the Indonesian Masters and one of Indonesia's most reputed clubs. In 2011 and 2012, Lee Westwood triumphed at this fabulous course and catapulted Royale Jakarta's reputation to stratospheric heights. Although it only opened in 2008, in less than half a decade the three nine holes loops of Royale Jakarta already earned the club the title of Indonesia's Best Golf Course.

Tuesday – Day 4;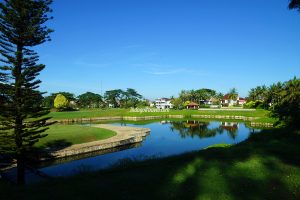 After breakfast we'll take you to the Imperial Klub Golf in the west of the city and in the residential district of Karawaci. Here, British course designer Desmond Murihead created a layout that is home to undulating fairways and water-rich holes that are pretty challenging. The cozy clubhouse offers you a relaxed retreat after a round of golf that will always make you come back for more of the same.
Wednesday – Day 5;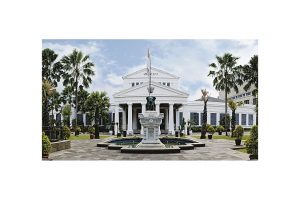 This day you will taste the 'cultural' site of Jakarta by spending time in the National Museum and an archeological, historical, ethnological and geographical museum that exhibits more than 140.000 artifacts that all have to do with Indonesia's rich cultural footprint dating back hundreds Amara Darboh Womens Jersey and hundreds of years.
In the afternoon we'll take you to one of the many up-scale shopping malls where you may want to stroll around and do some shopping for branded goods that are often priced some 30% lower than in other well-known hopping heaven in Asia.

Thursday – Day 6;
After breakfast we'll take you to Emeralda Golf Club, one of Jakarta' finest 27-hole layouts that were built by Arnold Palmer (Lake- and River layouts) and Jack Nicklaus (Plantation 9 holes layout). The impressive clubhouse is located at the end of a majestic entrance road that is fringed by palm trees and that gives you the immediate feeling of 'golf in the tropics'. The impressive colonial-type clubhouse is the vocal point of a golf facility that offers golfers a golf experience that is hard to find anywhere else.

Friday – Day 7;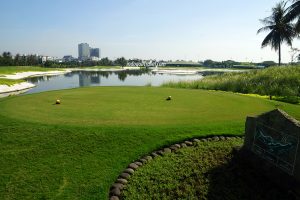 The final round of your Jakarta golf trip is played at the famous Pantai Indah Kapuk golf course, home to many an Indonesian Open and loved by pros and amateurs alike. Located in the residential district of Kapuk, lovers of Chinese, Indonesian and other Asian food will enjoy the hundreds of Amara Darboh Youth Jersey eateries that are located all within one mile from the clubhouse.
In 2014, and after an extensive period of not winning, Padraig Harrington finally found his way to the winner's Amara Darboh Kids Jersey circle at this particular course.

Saturday – Day 8;
Today you can chill at the pool of the hotel or go for some last-minute shopping. In the afternoon you will be taken to the airport for your flight home, or for your flight to your next destination for the 'next' Indogolf Travel package that you may have booked.
Included in this package are; 7 nights hotel, 3 green fees, 2 excursion days, all internal flights where applicable, as well as a chauffeur-driven car plus English speaking guide for a period of 12 hours per day.