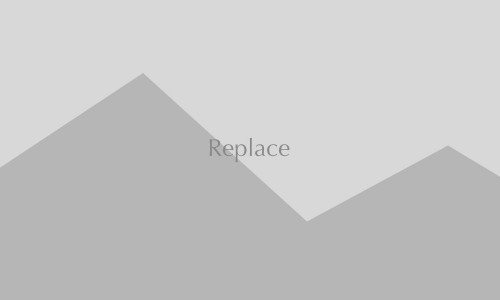 Surabaya – 8D/7N – 3 Golf
Saturday – Day 1;
You'll arrive in Jakarta on a Saturday. After meet and greet you'll be checked in by our guide for your connecting flight to Surabaya. There you will stay at the historically important Hotel Majapahit Surabaya. Founded in 1910 by the famous Sarkies Brothers and housed in an Art Deco building of great monumental importance, it played a prominent role in the fight for freedom from Dutch colonial rule. Entering the hotel lobby immediately brings you back to the days when colonialism was still standing order.
Sunday – Day 2;
After breakfast you will depart for a Surabaya City tour that will take you to the Kalimas harbor, China Town and the "House of Sampoerna" where you will be introduced to the Sampoerna family history, the family that became famous as producers of the Sampoerna clove cigarette. In Surabaya, they provided work to thousands upon thousands of laborers that hand-rolled these sweet smelling cigarettes for local and domestic Blair Walsh Jersey consumption.
Monday – Day 3;
Today you'll be playing golf at the Ciputra Golf Club that was designed by Andy Dye. The wide and friendly fairways make the course look easy, but strategically positioned water hazards, bunkers and doglegs make the layout pretty challenging. The beautiful clubhouse is home to a restaurant and terrace that will keep you at the club long after you've made your final putt. Enjoy your maiden round of golf in Surabaya.
Tuesday – Day 4;
Today you will check out from Hotel Majapahit Surabaya and depart for Blair Walsh Authentic Jersey the Taman Dayu Golf Club in Pandaan, some 45 car-minutes south of the city. There you will check-in at Hotel Taman Dayu that doubles as a clubhouse for the Taman Dayu course.
Wednesday – Day 5;
Today you'll play the course of Taman Dayu, a layout that is situated in one of the most impressive landscapes in East Java and that is surrounded by fabulous mountains in every direction. Designed by Jack Nicklaus, the course guarantees golfers a round that I not only challenging but certainly also awe-inspiring form the standpoint of vistas. Jack's Golfer's Terrace restaurant is located right at the green of hole #18 and offers a menu of Asian and Western dishes.
Thursday – Day 6;
After breakfast we'll take you to the Finna Golf Club located some 25 minutes away from Taman Dayu. This Peter Thomson designed layout is a forest course that offers fabulous golf holes either back-dropped by rice paddies or by Blair Walsh Womens Jersey impressive mountains. Here too, an impressive clubhouse serves as welcome resting point after a round of golf at one of Indonesia's formidable Blair Walsh Youth Jersey courses.
Friday – Day 7;
Today you'll visit Mount Bromo, world famous for its sunrise, daily witnessed by thousands of people from all corners of the world. Mount Pananjakan, in the Pasuruan region, approximately 60 kilometers south of Surabaya, offers the best view of Mount Bromo's sunrise and is an ideal spot for photographers and film crews that come to witness this natural phenomenon. A visit to Mount Bromo's "sea of sand" is a must. A breathtaking ride on sturdy mountain ponies to witness dawn over the fiery Bromo crater is an unforgettable event. Some sleep sacrifice is required for the 3.30 am start, but you will find the extra effort involved eclipsed by the joy of this once-in-a-lifetime experience. Bring a warm sweater, as Mount Bromo temperatures at this early hour are rather cool. You'll be back in the hotel at around 1pm.
Saturday – Day 8;
Today you can chill at the pool of the hotel. In the afternoon you will be taken to the airport for your flight to Jakarta and connecting flight home, or Blair Walsh Kids Jersey for your flight to your next destination for the 'next' Indogolf Travel package that you may have booked.
Included in this package are; 7 nights hotel, 3 green fees, 2 excursion days, all internal flights where applicable, as well as a chauffeur-driven car plus English speaking guide for a period of 12 hours per day.